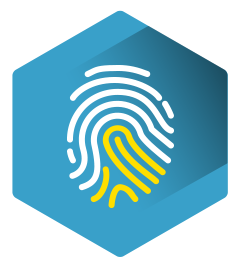 This privacy policy sets out how Systems4Silicon uses and protects any personal information that you give to us.
Systems4Silicon provides technology and design services in a business-to-business context, typically within the field of wireless communications. We may collect and retain certain personal information for legitimate business purposes as described within this privacy policy. Typically, we do not share this information with any third party, however when we do, this will only happen once explicit permission to do so has been obtained from you or we are required to do so by law.
We are committed to ensuring that your privacy is protected. If we ask you to provide certain information from which you may be identified when using this website or otherwise, then you can be assured that it will only be used in accordance with this privacy statement.
We may change this policy from time to time by updating this page. You should check this page from time to time to ensure that you are happy with any changes. This policy is effective from 4th July 2018 and is reviewed no less frequently than once per year.
What information we collect about you
We may collect the following information about you:
Name.
Job title.
Business address.
Business phone number, email and other communications identifiers.
Business interests.
Curriculum Vitae (CV).
This information is collected either directly (e.g. meeting, phone call or email) or via our web contact form in the course of legitimate business communications freely entered into.
What we do with the information we gather
We require this information to provide our business services and in particular for the following reasons:
Record keeping.
To pursue mutual business interests and supply our business commitments.
In the case of CVs, to process applicants seeking employment. This information shall be deleted no longer than 6 months following receipt unless otherwise agreed with the originator (retention period to be explicitly defined).
Security
We are committed to ensuring that your information is secure. In order to prevent unauthorised access or disclosure, we have put in place suitable physical, electronic and managerial procedures to safeguard and secure the information we collect online.
Cookies
A cookie is a file that is sent by a web server to a web browser and is stored by the browser. Simple information is sent back to the server each time the browser requests a page from the server.
Our website uses only essential cookies which persist only for the duration of your visit on the site. The cookies we use on this site are:
Essential application cookies (session-cookies) which are required for the running of the site.
You can set your browser not to accept cookies, however, doing so may affect the usability and some website features may not function as a result.
Links to other websites
Our website may contain links to other websites of interest. However, once you have used these links to leave our site, you should note that we do not have control over any aspect of these other websites.
Marketing
We may occasionally send you unsolicited information regarding the business areas for which we have previously engaged legitimate communications and which may be of interest to you. Should you not wish this, please refer to later parts of this policy, which describe how you may control use of your information.
If you have consented to receive marketing communications, you may opt out at a later date (see below).
You have a right at any time to stop us from contacting you for marketing purposes or sharing your information with others (see below).
Accessing, controlling and correcting your personal information
The European Union's General Data Protection Regulation and other countries' privacy laws provide certain rights for data subjects. A good explanation of them (in English) is available on the website of the United Kingdom's Information Commissioner's Office (www.ico.org.uk).
This Privacy Notice is intended to provide you with information about what personal data we collect about you and how it is used. If you have any questions, please contact us using the details outlined in 'How to contact us', below.
You have the right to request a copy of the information we hold about you. If you would like a copy of some or all of your personal information, please email or write to us using the details outlined in 'How to contact us', below.
We want to ensure your data is accurate and up to date. You may ask us to correct or remove information you think is inaccurate or incomplete. Please immediately email or write to us using the details outlined in 'How to contact us', below and we will promptly take any necessary action.
You may choose to restrict the collection or use of your personal information in the following ways:
Should you not wish to receive further unsolicited communications either respond by return of email or directly to dpo@systems4silicon.com with the subject line containing the word STOP in upper case.
Should you wish us to delete your personally identifiable information then either respond by return of email or directly to dpo@systems4silicon.com with the subject line containing the word DELETE in upper case.
In either of the above cases we shall acknowledge your request by return of email and enact it within 20 working days. Should you not receive an acknowledgement then assume that email communications have failed (due to legitimate causes such as blacklisting or anti-spamming protection) and post a printed copy of your original request to the address on our "Contact Us" web page. Please include an address for us to send the printed acknowledgement.
You have a right to lodge a complaint with the appropriate data protection authority (the Information Commissioner) if you have concerns about how we collect and/or process your personal data.
When technically feasible, we will, at your request, provide your personal data to you or transmit it directly to another controller.
How to contact us
Post to: "Data Protection Officer" at the address on our "Contact Us" web page.
Or by email to: dpo@systems4silicon.com