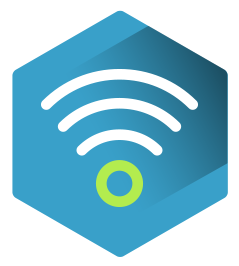 Wireless Systems Engineering
Combining experience from the baseband digital and analogue RF domains, we provide analytical and practical skills, generating innovative solutions for communications engineering problems.
With a lifetime of design experience in radio receivers and transmitters, Systems4Silicon specialises at the wireless physical layer. Our implementation services focus on the digital domain, however our expertise also embraces the analogue and RF. Nothing demonstrates this better than our DPD technology, which is a closed-loop control system encompassing both digital and RF circuitry. The behaviour of a DPD system is critically dependent upon the understanding of RF systems, which is why we backed ourselves to invest in such technology.
For the investigation of wireless systems, Systems4Silicon uses simulation tools such as Matlab® and C++ for modelling the behaviour of algorithms, components and communications channels. Such models are used to quantify performance and as a reference platform/signal generator during development and verification.
Systems4Silicon's experience of communication systems' algorithms includes:
Signal propagation and channel impairments
Channel codecs
Adaptive equalisation
Timing synchronisation
Phase noise correction
Control loops (e.g. AGC, frequency and phase error correction)
Mapper/DeMapper
FIR/IIR/CIC filtering and re-sampling
Fourier analysis (e.g. FFT)
In addition to providing design services for the development of bespoke communication systems, Systems4Silicon has considerable experience of standardised radio technologies such as 3G/4G/5G, DVB-S/S2/S2X, BGAN and most recently O-RAN.