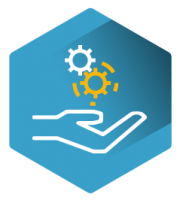 Support
Comprehensive support is one of our cores. We know that CFR and DPD have system-level design implications and will be unfamiliar to many integrators.
Support is second nature to us since it is extended from our corner-stone design services business. The following support phases are a guide.
Evaluation
We aim for your efficient evaluation of our IP, either via our dedicated platform (contact us for details) or directly within your own hardware. This phase may also include documented studies into aspects such as performance, system and hardware architectures and components.
Configuration
Includes parameterisation and build of the IP for your target platform with deliverables being the integration ready IP plus supporting documentation and tools.
Integration
Ongoing support for your team to integrate the supplied IP within the target device. The primary objective is to ensure operational readiness of the IP for validation testing.
Validation
Assistance with behavioural and performance testing to ensure equipment compliance for qualification and production.